Jack Adams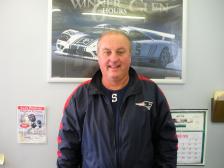 Jack has overseen operations at Pre-Owned Auto Sales since 1976. As company Founder, Jack has always cultivated a 'family-like' way of conducting business. His uncanny ability to treat people with dignity and respect has been a key to his long-running success.
With 40 years in the used car business, Jack has witnessed and navigated numerous industry trends and changes. He possesses keen insights and instincts only experts with his level experience can obtain. This translates directly into quality inventory at competitive prices.
Customers quickly learn just how different car-buying is with Jack as their guide. Come talk to Jack and enjoy the benefits of joining the Pre-Owned Auto Sales family!